Reading books is a great way for young children to celebrate and Learn about Black History this month.  There are so many books highlighting achievements by Black authors, musicians, politicians, and civil rights activists. Here are some stories by and about some amazing people: 
Amazing Grace
Grace loves stories, whether they're from books, movies, or the kind her grandmother tells. When her school decides to perform Peter Pan, Grace longs to play the lead, but her classmates point out that Peter was a boy. Besides, he wasn't black.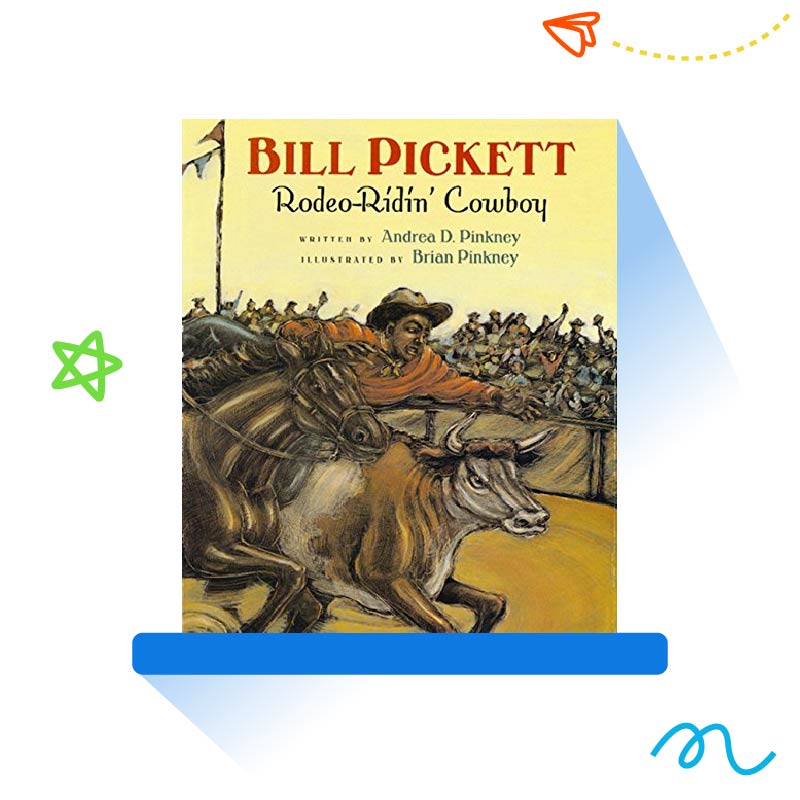 Bill Pickett
The most celebrated black cowboy was Bill Pickett, a fearless rodeo star with a knack for taming bulls that brought the crowds to their feet. The closing note in this book provides an overview of the history of rodeos and black cowboys.
Anansi the Spider
Anansi the Spider is one of the great folk heroes of the world. He is a rogue, a mischief-maker, and a wise, lovable creature who triumphs over larger foes. In this traditional Ashanti tale, Anansi sets out on a long, difficult journey.
Bright Eyes, Brown Skin
Four African American children interact with one another in a preschool environment, exploring their facial features, skin tones, what they wear, what they do, and how they learn from and enjoy each other. A happy book and nice addition to preschool and kindergarten classrooms.
Bigmama's
Every year the narrator and his family take a trip down to Cottondale, Florida, to visit his grandmother, Bigmama. This autobiographical story recalls the joys of summer and the contrast between the author's life in the city and Bigmama's lush, rural home. While the illustrations suggest it was a period of segregation, this thought never overpowers the carefree summer celebration.
February is a great time for kids and families to celebrate and learn about Black History month. But, why not celebrate our history all year long? Cheryl Willis Hudson, author and publisher of children's books, offers some suggestions for how to ensure the Black history material you select is relevant and meaningful, not only in February, but all year long.
In addition, Bright Hub Education offers some additional activities for preschool age children related to learning and celebrating Black history and culture.